Register & Join MMA Now! - The Voice of the Profession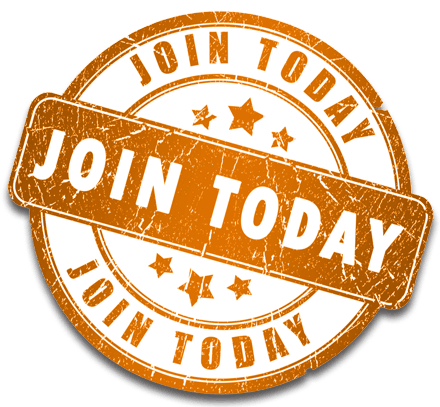 The Malaysian Medical Association (MMA) is the main representative body for all registered medical practitioners in Malaysia. The MMA is for ALL doctors – young or not-so-young, private and public, Specialists and General Practitioners, Medical Officers and House Officers, as well as Medical students.
Becoming a Member of MMA not only makes you a part of the voice of the medical profession but also entitles you to access the extensive range of Member Privileges. (More and exciting new benefits is coming your way. What are you waiting for? Become a member today!)
Why Must MMA Be The First On Your List?

The Malaysian Medical Association (MMA) is the association with the largest number of doctors in the country. Formed in 1959, we currently have more than 14,000 members and counting. The more members we have, the more united the medical profession can be and the better the MMA can represent doctors in Malaysia.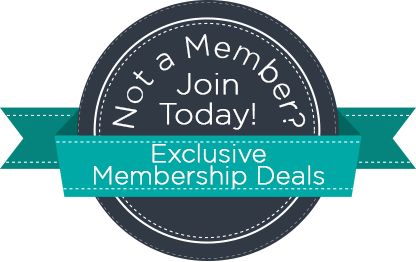 It is your only truly representative body!! JOIN US and be represented!!
As a doctor, you are privileged to be eligible to become a member of this esteemed association.

We Have SCHOMOS & PPS-MMA Sections
SCHOMOS [Section Concerning House Officers, Medical Officers and Specialists]
The Government doctor's section of the MMA. Problems can be channeled through your representatives at the State and National levels. The ExCo meets officials from the Ministry of Health, Jabatan Perkhidmatan Awam (JPA), etc. on a regular basis. SCHOMOS has fought for the many perks which the public sector doctors are enjoying now. MMA is your voice!! YOUR CALL ALLOWANCES NOW is BECAUSE OF THIS!!!
Links: [SCHOMOS Section] | [PPS Section]
PPS-MMA [Private Practitioners Section of MMA]
The private doctors section of the MMA. Looks after the welfare of doctors in the private sector. Advise on getting started in private practice and a voice for the important policy issue affecting private sector doctors.
Interested to learn more about us? Go to About Membership page
We Have MMA Societies
MMA Society of Sports Medicine
MMA Public Health Society
We Have MMA Committee
Action On Smoking And Health Committee
Adolescent Health Committee
Aids / Sti's Committee
Berita MMA Editorial Board
Committee for the Health of the Older Person
Committee on Evidence Based Complementary Medicine
Committee on Health and Human Rights
Committee on Medical Education
Computer Technical Committee
Constitution & Resolutions Review Committee
Continuing Professional Development (CPD) Committee
CPR Committee
Ethics Committee
Fees Schedule Committee
Plantation Health Committee
MMA Building Committee
MMA Election Committee
MMA Volunteer Corps (VoC)
MJM Editorial Board
National Health Policy Committee
Trans Pacific Partnership Agreement (TPPA) Committee
We Have MMA Representatives to External Organisations
Malaysian Road Safety Council
Malaysian Council For Rehabilitation
Council of the Confederation of Scientific and Technological Association of Malaysia (COSTAM)
Radiological Advisory Committee, MOH
Malaysian Society for Quality in Health (MSQH)

Board Members
Malaysian Council on Healthcare Standard
Malaysian Hospital Accreditation Programme
Majlis Penilaian Teknologi Kesihatan, KKM
Malaysian Aids Council (MAC)
SIRIM

Industry STD Committee On Medical Devices (ISCR)
Technical Committee On Disposable Devices (TC2)
Technical Committee On Diagnostic and Therapeutic Radiation (TC5)
Technical Committee On Code Of Practice of Active Medical Devices and On LV Electrical Equipment/System in Healthcare Facilities (TC10)
Technical Committee On Ophthalmic Optic
Technical Committee On Anaesthetic/Respiratory And Electromechanical Devices
St John Ambulans Malaysia
Lembaga Bidan, KKM
Lembaga Racun, KKM
National Council for Occupational Safety & Health (NCOSH)

Main Representative (1/2/2015 - 31/1/2018)
JK Kecil Keselamatan & Kesihatan Pekerjaan Di Industri Pertanian, Perhutanan Dan Pengangkutan
JK Kesihatan Pekerjaan Di Industri Pekerjaan
Estate Hospital Assistans (EHA) Registration Board, MOH
Drug Control Authority (DCA)
Lembaga Pembantu Perubatan (Pendaftaran), KKM
Jawatankuasa Tetap Perubatan Tradisional/Komplementari, MOH
Lembaga Iklan Ubat
Phama Ethics Committee

Phama Ethics Appeal
Phama Ethics First Level Case Review
National Professional Services Export Council (NAPSEC) - MITI
Jawatankuasa Majlis Keselamatan Pesakit Malaysia, KKM
Jawatankuasa Kebangsaan Managed Care, KKM
Malaysian National Accreditation Committee (MyNAC)
National Transplantation Council, MOH
Jawatankuasa Farmakovigilans Vaksin, KKM
Jawatankuasa Pemandu Dasar Ubat National (JKPDUNAS)

Jawatankuasa Teknikal Komponen "Quality Use Of Medicines"
Jawatankuasa Teknikal Komponen "Access To Medicine"
Jawatankuasa Teknikal HALAL
Panel Perunding Sektor Penjagaan Kesihatan, Perbadanan Produktiviti Malaysia (MPC) - MITI
Malaysian Service Providers Confederation (MSPC)
Malaysia Adverse Drug Reactions Advisory Committee (MADRAC)