Insurance
---
Why choose MPS?
Our whole ethos is focused on putting your needs first. Every day we help members deal with difficult issues arising from their clinical practice, whether they be regulators challenging their professional competence, or patients making complaints or claims for clinical negligence. Just as you do with your own patients, we can provide expertise, reassurance, and support to help you through the relevant processes and see things to a resolution.
MPS indemnity and representation
You can request assistance with any action, proceeding, claim or demand arising from your professional practice including:
Clinical negligence claims
Worldwide, this represents about 20% of our caseload, but accounts for the largest proportion of annual expenditure. When we take on a claim, we can manage it from first notification to conclusion, and can take care of all the legal costs and compensation payments.
MMC investigations
We can provide advice and legal representation for regulatory council inquiries arising from health, performance, and professional conduct. We can help you from the outset, whether it be drafting a letter in response to a MMC investigation or providing high-calibre legal representation at a full hearing.
Disciplinary procedures
We can provide advice and representation if you face allegations arising from the provision of clinical care to patients, concerning your professional conduct, competence, and performance, or in relation to health problems that are having a significant effect on your clinical performance.
Criminal proceedings
We can help if you become the subject of criminal investigations that arise directly from your provision of clinical care to patients. This includes investigation or prosecution for gross negligence manslaughter. We can also help if you face an allegation of indecent or sexual assault – if that arises from your bona fide clinical practice. It is unlikely that we would assist where the allegations arise from personal conduct.
Indemnity for Good Samaritan acts
A Good Samaritan act is one in which medical assistance is given, free of charge, in a bona fide medical emergency upon which you may chance, in a personal as opposed to a professional capacity. Examples include roadside accidents and emergencies at public events you attend as a spectator. In the unlikely event that legal proceedings follow, you would be entitled to ask for assistance, no matter in which country the legal proceedings are commenced.
Medicolegal advisory service
You can phone or email us for advice to help resolve the many dilemmas that can arise from everyday practice. We are available 24 hours a day, seven days a week for urgent advice. Requests for medicolegal assistance can be directed to:
This direct access is underpinned by our established panel of local expert lawyers and experienced medicolegal advisers.
Complaints
We can help you formulate a response to a complaint and assist and support you through to its resolution. We can work with you to look at why complaints arise and how to minimize the risks of recurrence.
Handling media attention
If you attract adverse publicity, we can issue press statements and act as spokesperson to the media to shield you as far as possible from having to deal directly with the press.
Counseling and support
We offer access to a 24/7 counseling service if you are suffering from stress and anxiety as a result of situations such as complaints, claims, or disciplinary or a MMC investigation. It is an independent service tailored to your requirements and delivered by fully trained, qualified and registered psychologists and counselors. The service is entirely independent and confidential – MPS is not informed of the details of consultations – and accessing the service is via the relevant medicolegal case handler, who will be able to provide the service's freephone number.

| MPS Insurance |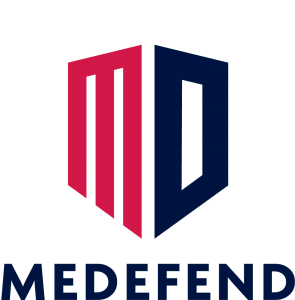 MEDEFEND Payment methods |

MEDEFEND 2018 Renewal Proposal Form |

MEDEFEND 2018 Proposal Form |

MEDEFEND 2018 Annual Rates

MEDEFEND 2018 Proposal Form Govt, Semi Retired, Part Time Doctor


MEDEFEND 2018 |

MEDEFEND 2018 PROPOSAL FORM|
Jardine Lloyd Thompson Sdn Bhd (JLT) is one of the leading brokers in Malaysia and manages the MEDEFEND scheme to cover individual medical practitioners working in Malaysia. The insurance covers doctors from all specialties.The cover is provided on a claims-made basis.
The MEDEFEND Scheme is insured by Pacific & Orient Insurance Co. Bhd (P&O) who are supported and backed by an international insurance group, Allied World (AW). The scheme was officially launched on 1st January 2016. For more details, please refer to MPI Scheme.
---
While there are currently a number of medical indemnity providers in the Malaysian market, MEDEFEND is different The Scheme has been developed taking into account the current challenges in the medical indemnity market and seeks to provide a long-term solution to medical practitioners.
JLT working with our insurance partners, P&O and AW will be delivering an insurance solution to the medical industry in Malaysia that will be a long-term and sustainable product, designed to meet the enduring needs of the whole profession.
Insurance coverage is just the beginning. As the Scheme evolves we will be including value added services to medical practitioners including advice on claims management, risk management and various articles, case studies and tips to assist medical practitioners in the course of their practice.
---
MEDEFEND is insured by Pacific & Orient Insurance Co. Bhd (P&O) and supported by Allied World (AW), an international insurance company.
More details on these companies can be found here.
---
LT is the broker for MPI Scheme and is responsible for managing the administration (i.e. new applications, renewal applications, general inquiries etc), broking (i.e. negotiating the terms and conditions of the policy) and assisting members with the settlement of claims.
JLT, with vast experience in managing professional indemnity insurance schemes will strive to ensure that the members' interest will be its utmost priority under the scheme. A dedicated team that manages the Scheme will ensure that claims and notifications from members will be handled competently and professionally. It is the intention of JLT to bring the members a fresh, value-added approach to insurance whilst maintaining competitive but stable premiums.
For more information on JLT please click here.
---
For full details of how to apply or renew your policy, please click here.
---
More information regarding the insurance can be found on their respective websites; Kindly visit their website to know more